Back to Listing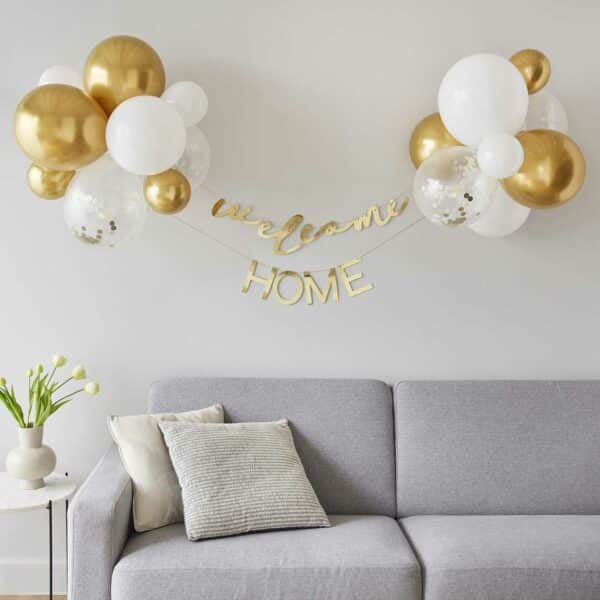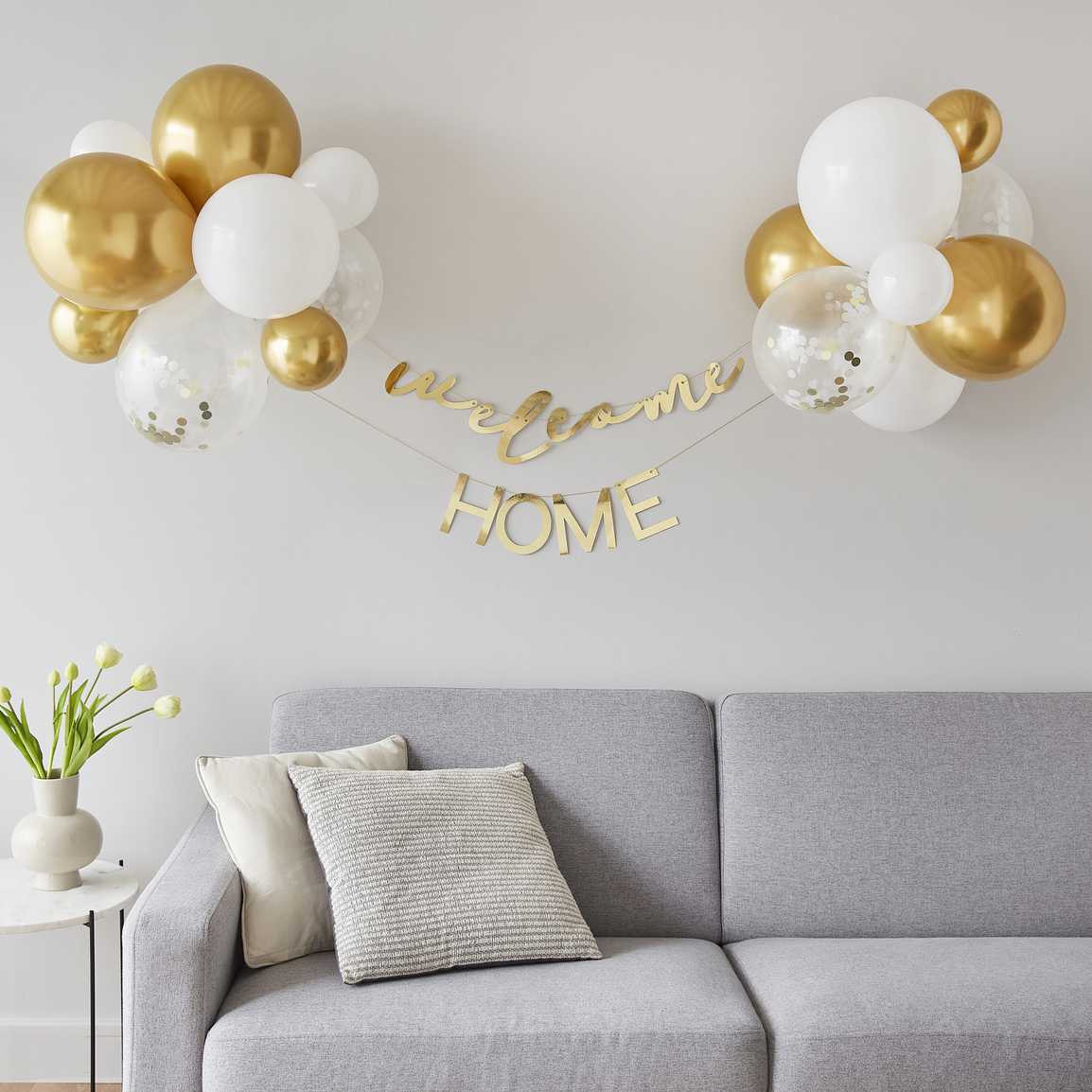 Welcome Home Bunting with Balloons
€14.99
In stock
Overview
Surprise a loved one or friend and make their return home super special with this gorgeous 'Welcome Home' bunting with balloons!
It's the perfect amount of fuss to surprise and welcome anyone back; whether that's making new parents arriving home for the first time, or someone who's been away for a while – this bunting and banners set is sure to make their first day home super special.
This welcome home balloons and bunting set features a combination of white, gold and confetti balloons and can be displayed anywhere in your house, whether that be on a door, or hung on the wall as they enter their home.
Each welcome home decorations pack contains:
1 x 'Welcome' bunting measuring 15.6cm (H) x 85cm (W) x with gold twine 1.5m long
1 x 'Home' bunting measuring 44.2cm (W) x 11.8cm (H) with gold twine 1.5m long
5 x 12" Gold Chrome Balloons
5 x 12" White Balloons
5 x 12" Clear Latex Gold Confetti Balloons
6 x 5" White Balloons
5 x 5" Gold Chrome Balloons
4m paper balloon tape, 30 x glue dots and 3m white twine included.
Delivery
Delivery or pickup available
Malta & Gozo delivery service available only for €5.00