Back to Listing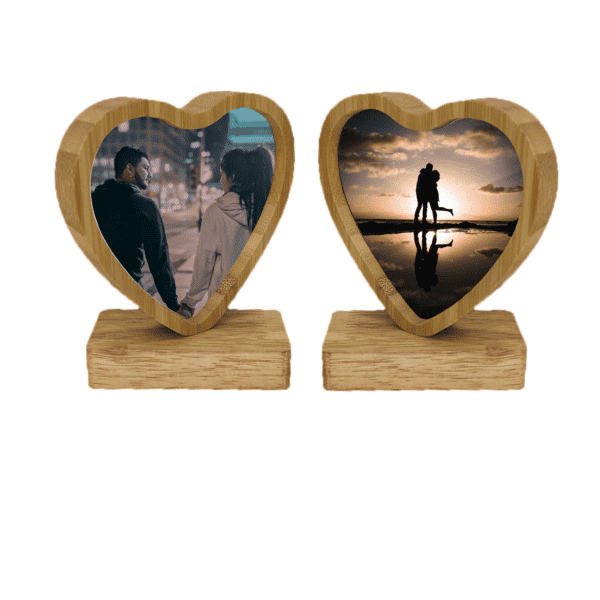 Personalised Double Photo Heart Frame
€22.50
In stock
Overview
If you are looking for a unique way to display some of your favourite photos in your home then this beautiful wooden heart photo frames are perfect! These heart-shaped photo frames are made from eco-friendly bamboo and can spin round to show an image on each side.
This personalised heart photo frame makes a lovely valentine's day gift for your loved one.
Measures approx. 11cm x 12.5cm.
Delivery
Delivery or pickup available
Malta & Gozo delivery service available only for €5.00