Back to Listing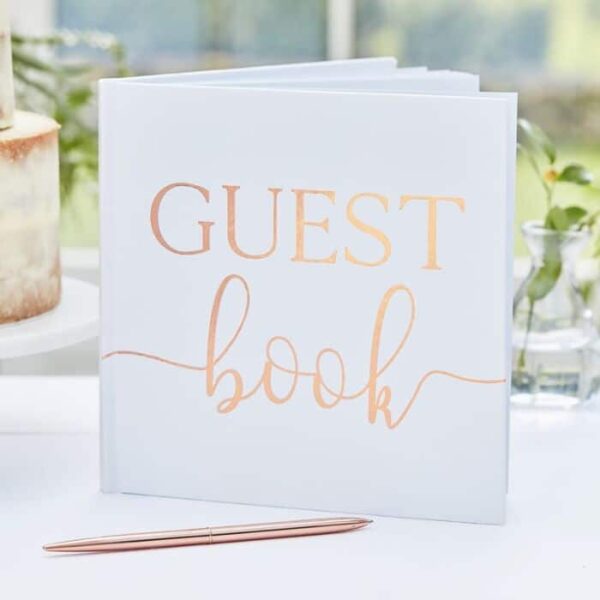 Guest Book – Rose Gold Foil
€24.99
In stock
Overview
This rose gold wedding guest book is an amazing way to relive memories from your special day. The elegant rose gold foil scripted writing shimmers across the white background making for a unique wedding guest book.
You will love looking back at all the lovely messages from such a special day. The hardback guestbook can be placed on its own table surrounded by more of our Botanical Wedding decorations to complete the room. The guest book has 32 blank pages.
Guest book measures 22cm (H) 22cm (W) and 1.2cm (D).
Delivery
Delivery or pickup available
Malta & Gozo delivery service available only for €5.00