Back to Listing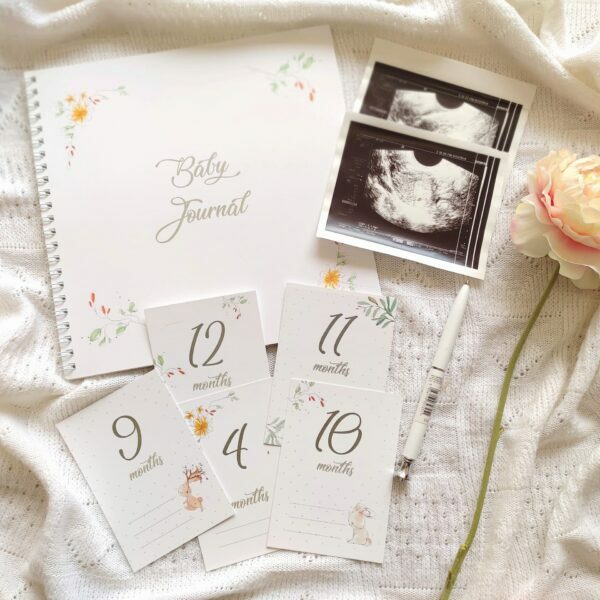 Neutral – Baby Journal by Cosette's
€27.00
Only 1 left in stock
Overview
This handmade Neutral baby journal/baby memory book/baby keepsake book/ baby's first-year journal is the ideal gift for those mothers/fathers or parents who loves neutral and minimal designs. It is white with botanical and bunny watercolor illustrations.
– Waiting for me to arrive 
– My parents before I arrived
– My first photo

– Mummy when she was pregnant photo –

– My baby shower

Special Memories – Extra space dedicated in the journal which can be used to document special memories, stick the photos taken with the milestone cards, stick extra ultrasound scans, write notes and letters to your baby, You can also stick our matching baby milestone cards with the baby's firsts according to each month.

– My first birthday milestones
The matching Milestone cards come in a pack of 12 monthly cards and on them there is space to write the milestones reached each month. 
Delivery
Delivery or pickup available
Malta & Gozo delivery service available only for €5.00