Back to Listing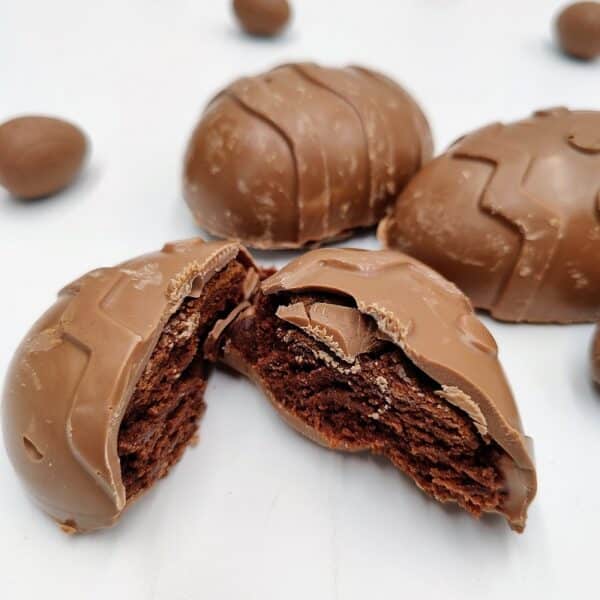 Easter Chocolate Halves
€1.50
Overview
Made with loads of love and dedication, these chocolate-covered eggs are filled with a soft delicious chocolate cake. They are available in two sizes, small and large. Available in a single portion, pack of 3, or a pack of six, you can opt for either plain cake filling or with a Nutella and cake filling.
Small -weighing approximately 50grms each and measuring 7cm by 5cm.
Large – weighing approximately 95grms each and measuring 9cm by 6.5cm.
All Chocolate eggs come packed in a clear cellophane bag and neatly tied with a ribbon.
Delivery
Delivery or pickup available
Malta & Gozo delivery service available only for €5.00