Back to Listing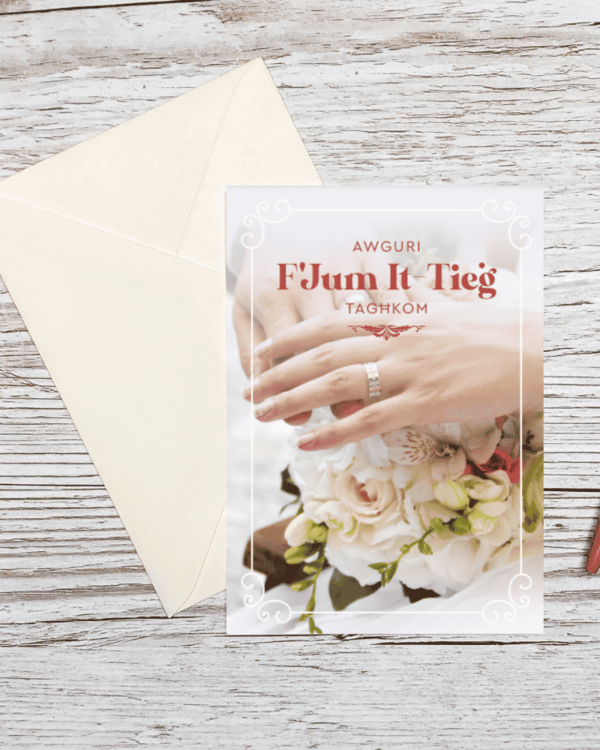 Awguri F'Jum … – Wedding Greeting Card
€2.50
Only 1 left in stock
Overview
This can be a special way to celebrate the day with your friends and family. A wedding card is a great way to commemorate the special day.
Message reads: 
Awguri għall-ġejjieni mimli kuntentizza,
ħajja ta' ħolm li jsir realtà. Dawn huma l-affarijiet spe
Ċjali
mixtieqa għalikom it-tnejn!
B'ħafna xewqat sbieħ f'jum iż-żwieg tagħkom!
Delivery
Delivery or pickup available
Malta & Gozo delivery service available only for €5.00